Skip to Main Content
It looks like you're using Internet Explorer 11 or older. This website works best with modern browsers such as the latest versions of Chrome, Firefox, Safari, and Edge. If you continue with this browser, you may see unexpected results.
Nursing Search Box Central
The BC3 Library Catalog lists the print books and links to most of the ebooks in the BC3 Library's collection
OVID Nursing Collection

This link opens in a new window

The Ovid Nursing database includes full-text articles from Lippincott Williams & Wilkins nursing journal plus indexing for a nursing and allied health sub-set of the MEDLINE database. Searching is enhanced with the inclusion of specialized nursing and evidence-based care limits, the OVID Nursing Subject Thesauruas, and MeSH indexing.

Indexes over 400 nursing and allied health journals from all over the world;
Includes full text for over 40 Lippincott Williams & Wilkins nursing journals
Salem Health is a perfect place to start research on a health or medical topic. It is an excellent source for background, introductory, or overview information.
Credo Reference helps you start your medical research with books of specialized terminology, references on anatomy and physiology, and works on medical practice.
Google Scholar includes both books and articles. Be careful when selecting that the source is reputable. If an article is not made freely available online, remember that you can use the BC3 Library's Request an Article service to request it and we will do our best to obtain it and email it to you - free of charge.
Searching PubMed - Video Tutorials
PubMed Video Tutorial: Keyword and Subject Searching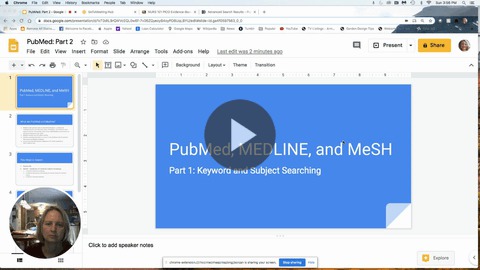 PubMed Part 1: Keyword and Subject Searching
See PubMed Part 2 tab: Other Useful Stuff To Know
How to Use the Limits Feature
How to Cite a PubMed Article
How to Get the Full Text Article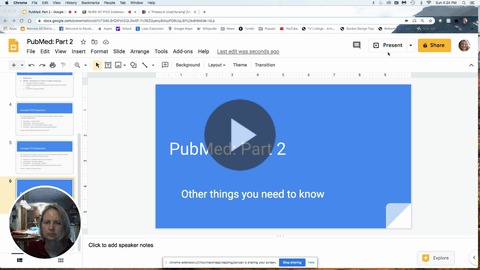 PubMed Part 2: Filtering, Citing, and Downloading
How to Use the Limits Feature
How to Cite a PubMed Article
How to Get the Full Text Article
Books
The BC3 Library has both print and electronic books for nursing and other health science subjects. They are all listed in the BC3 Library Catalog where you will find Dewey call numbers to locate books on the shelves (lower level of the library) and links to connect you to e-books. E-books can also be searched separately in our two e-book collections: e-Book Central by Proquest and e-Book Collection by EBSCO.
Browsing the Stacks
Nursing books in the library can be found in the 610 area of the shelves. Medical books follow, numbered 611-619.