Skip to main content
It looks like you're using Internet Explorer 11 or older. This website works best with modern browsers such as the latest versions of Chrome, Firefox, Safari, and Edge. If you continue with this browser, you may see unexpected results.
What is Evidence-Based Practice?
As defined by Levin (2006), "evidence-based practice (EBP) is a framework for clinical practice that incorporates the best
available scientific evidence with the expertise of the clinician and the patient's preferences and values to make decisions about health care." This definition has been expanded upon in recent years and is described by Melynyk and Fineout-Overholt (2011) as a "life-long learning approach to clinical practice that integrates
Six steps of Evidence-Based Practice
Ask a clinical question in PICOT format
Collect the best, most relevant evidence
Critique the evidence
Integrate the evidence
Evaluate the practice decision
Share the outcomes
Video Tutorials - Searching Nursing/Medical Databases
PubMed Video Tutorial: Keyword and Subject Searching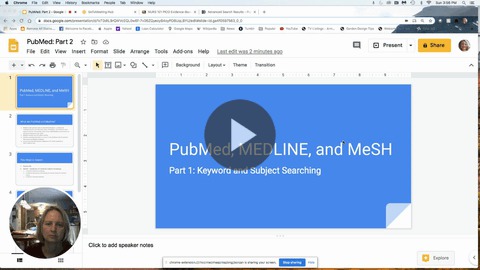 PubMed Part 1: Keyword and Subject Searching
Pubmed Video Tutorial: Other Useful Stuff To Know
How to Use the Limits Feature
How to Cite a PubMed Article
How to Get the Full Text Article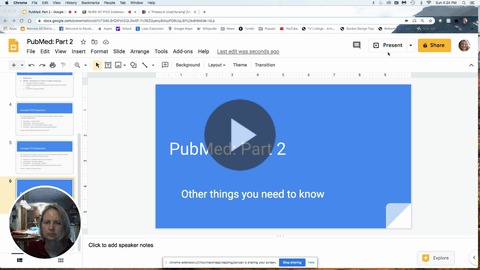 CINAHL Database Keyword and Subject Searching Video Tutorial
CINAHL Database Tutorial - Other Stuff to Know
OVID Nursing Database Video Tutorial
Article Databases
OVID Nursing Collection

OVID Nursing includes full text Lippincott Nursing journals plus indexing for a collection of nursing journals in the Medline database.

CINAHL

CINAHL is the authoritative resource for nursing and allied health professionals, students, educators and researchers. This database provides indexing for 2,928 journals from the fields of nursing and allied health. The database contains more than 1,000,000 records dating back to 1981.

PubMed

PubMed is the premier index to medical literature. It is a free resource and includes Medline, a databases developed and maintained by the U.S. National Library of Medicine, plus additional articles.